A Practical Guide for Evolving Agile and Resilient Organizations with Sociocracy 3.0
This is the official description of Sociocracy 3.0: All patterns, the Seven Principles and key concepts.
If you want to suggest changes to the practical guide, we have set up a dedicated page with all the information you need.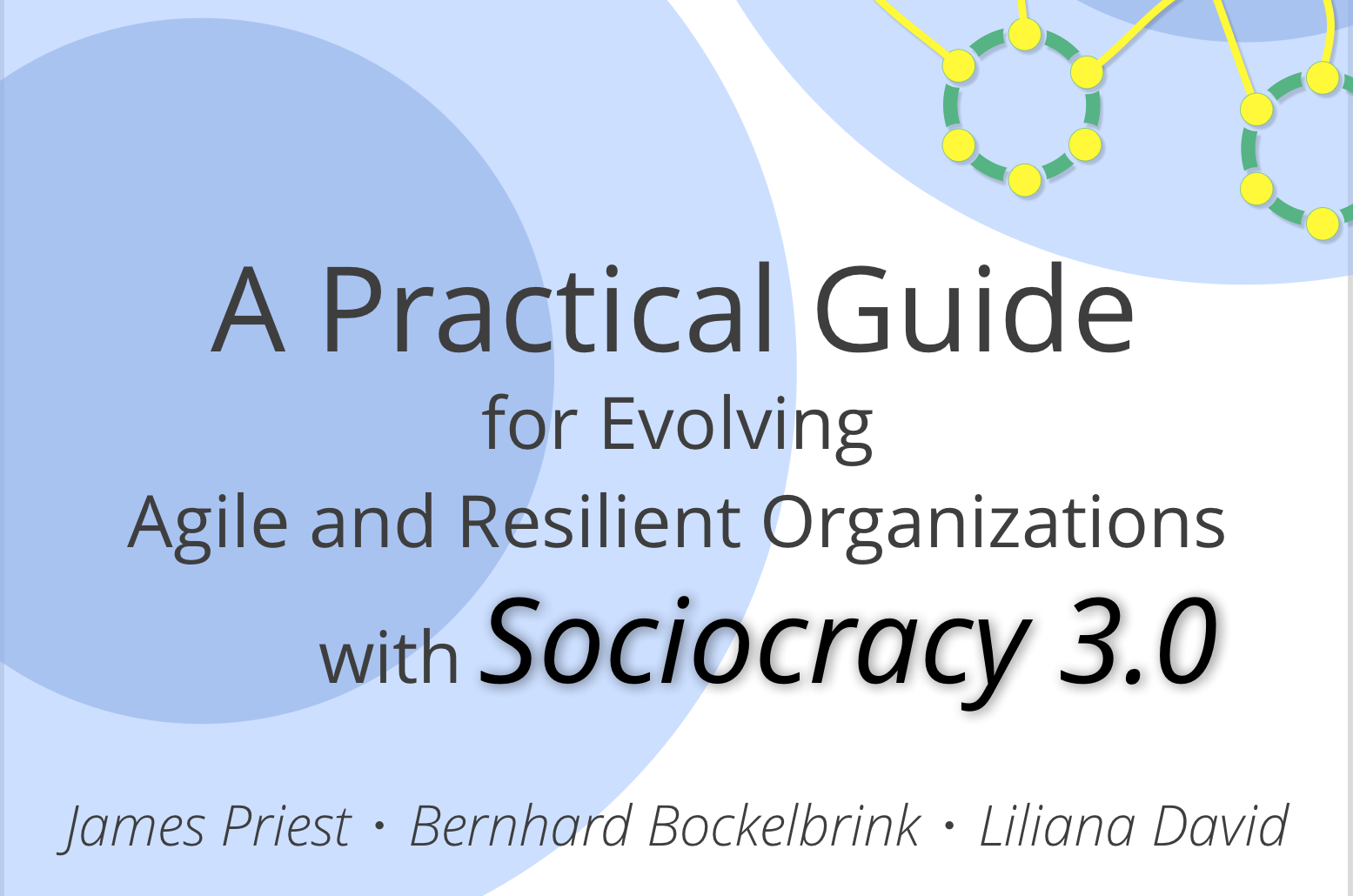 Available Formats and Languages
Jump straight to the English, German, French or Hebrew version.
The practical guide is available in several languages, and we provide different formats so that you can pick the one that suits your needs best:
A dedicated mobile-friendly website for each language, complete with detailed changelog, a clickable map of all the patterns, an alphabetical index of patterns, a glossary, and special version that contains the whole guide in a single large page. You can create a bookmark for either of those on your home screen on your iPhone or Android Phone for easy access.
An ePub version for reading on your ebook reader (Kindle, Tolino, Pocketbook etc.), mobile phone, tablet or desktop. Popular free ebook readers with support for ePub files include the Apple Books app (included with MacOS, iPhone and iPad), Calibre (MacOS, Linux, Windows), FBReader (Android, iPhone, MacoS), and Sumatra PDF Reader (Windows)
A PDF version An eBook that works best on tablets and desktops, and for printing (PDF is only available for some languages).
There's also a Github repository for each language with the raw text and all illustrations so you can do whatevery you want with it.