Date:
2024-06-05 09:00 —
2024-06-07 17:30 CEST
Location:
Munich, Germany
€2,150.00
For companies and freelancers (+0% VAT)
Ends on 2024-06-04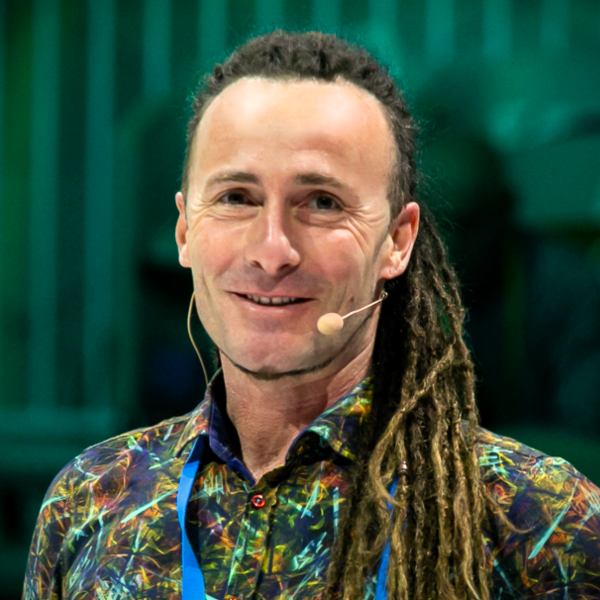 James Priest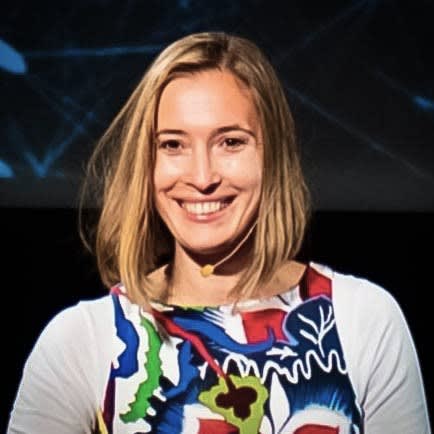 Lili David
Develop skills and competence to effectively guide group processes and elicit the creativity and wisdom of all
No matter your role in the organization, developing effective facilitation skills will help you make your best contribution toward group endeavors and support others to do the same.

When navigating complicated or complex environments, groups need to be able to work together effectively to achieve common goals. In such cases, skilled facilitation can really help but it needs more than a few formulaic processes. It also requires skills in communication, building and maintaining rapport, and managing group dynamics well.

This course provides you with a wide selection of models and practices for facilitating co-creative endeavors. You'll practice with fellow learners in a space designed for your individual and collective development to increase your confidence and improve your facilitation skills.

Alongside exploring the general topic of facilitation, there's plenty of opportunities to practice facilitating various S3 process patterns (e.g. Check in, Consent Decision Making, Testing Arguments Qualify as Objections, Resolve Objections, Peer Review, Retrospective, etc). You'll receive feedback from peers and develop your fluency in a safe-to-fail environment, so that by the end of the course you feel more confident to experiment in higher stake environments with your clients and colleagues.


This learning journey focuses on 3 essential aspects of Artful Facilitation
Mental models and patterns for facilitation: Deepen your understanding of the facilitator role and learn about useful practices and tools that you can use to optimize participation and commitment, and achieve the desired results.
Personal development: Learn more about your usual facilitation style, identify your key areas of challenge and discover new strategies to address them.
Practical experience: Practice facilitating in a safe-to-fail environment, build fluency with S3 process patterns and learn from others as they do the same.

Topics covered
Understanding the role of Facilitator
Contracting for successful collaboration
Useful mental models and tools
Core principles and practices
Designing, preparing and holding effective meetings
Facilitating S3 process patterns
Facilitating S3 process patterns by stealth
Adapting patterns to context
Identifying personal challenges in facilitation and develop effective strategies to deal with them.
This course is for
Organizational development consultants, change agents, and anyone supporting people in organizations to improve their ways of working,

Corporate managers, and leadership teams, wishing to facilitate effective and lasting changes in their organizations,

Agile Coaches, Project Managers and Scrum Masters supporting teams to perform and thrive

Educators and teachers working to help adults or children learn how to better help themselves,

Anyone interested in unleashing co-creation and innovation, improving self-organization and collaboration, and growing organizations where both the people and the organization can thrive.
⚠️Prerequisites
Participation in this course is dependent on having completed the S3 Academy Practitioner Program Level 1, comprised of the Foundations Course and the Practical Course / OR the pre-2020 LearnS3 Practitioner Course, Level 1 (LearnS3-PCL1)*

We also recommend attending the S3 Patterns and Practices for Collaborative Decision-Making, Practice Day on the 4 June 2024, at the same venue in Munich, Germany. This will give you the opportunity to practice and catch up with the latest developments to the S3 patterns for decision-making, which you will be using during the Facilitation Masterclass).

*NOTE: for past participants of the LearnS3-PCL1, since 2020 we have made significant improvements to S3, the learning journey for practitioners, and the learning resources we provide. Therefore, to ensure you are up to date with the latest developments, and as a way for you to review your learning, completion of the S3 Academy, Level 1 Verification of Learning program (including a fee), and the Self-Directed Foundations E-course (free), is a prerequisite for attending this Masterclass.

Please email us at academy@sociocracy30.org for more information if you'd like to attend.
Learning facilitators: James Priest and Lili David, co-developers of Sociocracy 3.0.
James has over 20 years experience in group facilitation. For the past 18 he has also designed and delivered numerous learning journeys to help professionals across a variety of fields, develop their facilitation skills.

Lili brings her own experience as a facilitator of S3 process patterns and in designing and hosting transformative experiences for groups as an event organizer for the past 15 years.


Course price
For companies: 2150€ excl VAT (usually 0%)
For individuals and NPO's: 1560€ excl VAT (19%)

This price includes:
course materials
lunches for the duration of the course
coffee breaks
Cancellation, postponement or transferring your place to a friend or colleague
Sometimes life brings unexpected changes that require you to change your plans. You will find all of the information you need to understand our cancellation, postponement or transfer, policy, in our Courses - Terms, Conditions and Disclaimers statement.
____________________
If you wish to participate in this course and the fee is beyond your means or the value you place on it, please contact us to explore how your attendance may still be possible. We endeavor to ensure that cost is no barrier to attending Sociocracy 3.0 courses.