PRO PLAN
A professional development group focused on developing the understanding and skills needed to help others get the best out of Sociocracy 3.0.
Here is What You Can Expect from this Plan:
Access to the Practitioner's Lounge and all it's activities

Regular Supervision & Facilitated Intervision sessions*

Monthly PRO Community Meet-up

Exclusive content

Opportunities to Pay it Forward**
All events are recorded, edited and accessible for you to watch or listen to in your own time. We schedule events at different hours and days of the week to ensure people from all over the world can attend.
We'll exchange as peers on various approaches for introducing S3 into organizations, workshop formats and key learnings we pick up on our journey as teachers and mentors of S3.
* These sessions are organized on-demand, up to 3 events per month.
** You'll have the opportunity to host additional sessions in the Practitioner's Lounge, as a way to practice & contribute to the community. Your active participation is expected.
Please be aware THIS IS NOT A TRAINING PROGRAM! The content we post and the events we run in this group are designed to compliment, not replace the knowledge, understanding and skills you will gain through studying the Practical Guide and other resources on the Sociocracy 3.0 website, applying S3 patterns in practice, and participating in courses and workshops we deliver.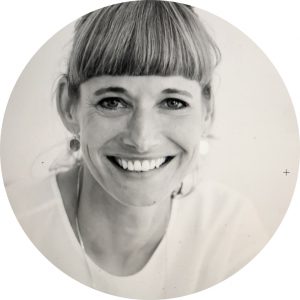 [I appreciate] being connected with other professionals that allow a certain profound dialogue and inspiration. Being able to act as a sparrings partner for others, as well as looking for sparring partners as situations differ so much and hence multiple perspectives are so valuable for the quality and further development of us as coaches, servant leaders, moderators, trainings and so on.
Stella Willborn – Founder, Org Designer & Speaker at TEALFOX
Practicing Sociocracy 3.0 is one thing, passing it on to others is something else. Each time I work with S3 I learn something new. But I find it a special challenge to explain S3 to others so that they can use it to build their practice.
Reto Kessler – Team coach and organizational consultant at Now.New.Next
Who is this for?
We are inviting practitioners who are working professionally, already supporting others to learn about and use Sociocracy 3.0 and who are committed to giving as well as receiving in the community.
It's important that you intend to actively participate and contribute, build relations with your peers and stay up-to-date with developments in this group.
You will have ideally already participated in some formal training around S3 but there are exceptions to every rule, so please let us know if you have not but believe it's valuable that you join. 
If you are selected, you will be able to choose between between these two prices:
Regular Price: 71€ / month
849€ payed annually, including VAT*
This price is beyond your means? Please get in touch. 
Supporter Version: 90€ / month
1080€ payed annually, including VAT*
If you'd like to support us in developing this community in these early stages.
* You can cancel your subscription at any time!
If you purchase an annual subscription and decide to cancel, you can request a refund for any full months remaining, minus 99€ to account for the anticipated price of the e-course we've included in this offer.
Voices from the Community
It is a great way to meet people who are engaged in similar governance and organisational development processes and work out solutions to common challenges co-creatively and collectively.
It is not only us and some others who are trying to work with Sociocracy 3.0 – it has become we. It is valuable to hear others talking about how they see S3 and how they are applying it.
If one has a need to digest the patterns on a deeper level and to develop a deeper understanding, I could not think of any better place than this community. Plus the inspirations you Lili and James share with us and the way you facilitate is just awesome and a style I particular enjoy a lot.