Pattern 5.1: Adapt Patterns To Context
adapting and evolving S3 patterns is a hypothesis-driven process
ensure everyone affected by adaptation:

understands why it is necessary to adapt the pattern
is present or represented when doing so

use S3 principles as a guide for adaptation
run experiments with adaptation for long enough to learn about benefits and potential pitfalls
consider sharing valuable adaptations with the S3 community
Pattern 5.2: Create a Pull-System For Organizational Change
Change things when there is value in doing so.
Create an environment that invites and enables members of the organization to drive change:
bring in patterns that solve current and important problems

don't break what's already working!
meet everyone where they are…
…and let them choose their own pace

consider making all change voluntary!
Pattern 5.3: Be The Change
Lead by example.
Behave and act in the ways you would like others to behave and act.
Pattern 5.4: Invite Change
A way for individuals to initiate and facilitate change.
be the change you want to see
use and adapt S3 patterns to address drivers when it's helpful to do so
tell the story about how and why you are using patterns from S3, including documenting outcomes, successes and failures
invite others to experiment with you
Pattern 5.5: Open S3 Adoption
identify the driver for pulling in S3 patterns
schedule regular open space events:

invite all members to create and run experiments
define constraints for experiments: e.g. S3 principles
review and learn from experimentation in the next open space
repeat
Pattern 5.6: Continuous Improvement Of Work Process With S3
To reveal drivers and establish a metrics-based pull-system for organizational change.
introduce the principle of consent and Navigate Via Tension to evolve work process in one team
consider selecting a facilitator and agreeing on values
trigger continuous improvement (e.g through Kanban)
team members pull in S3 patterns as required
expand the scope of the experiment iteratively
intentionally look out for impediments
Waste And Continuous Improvement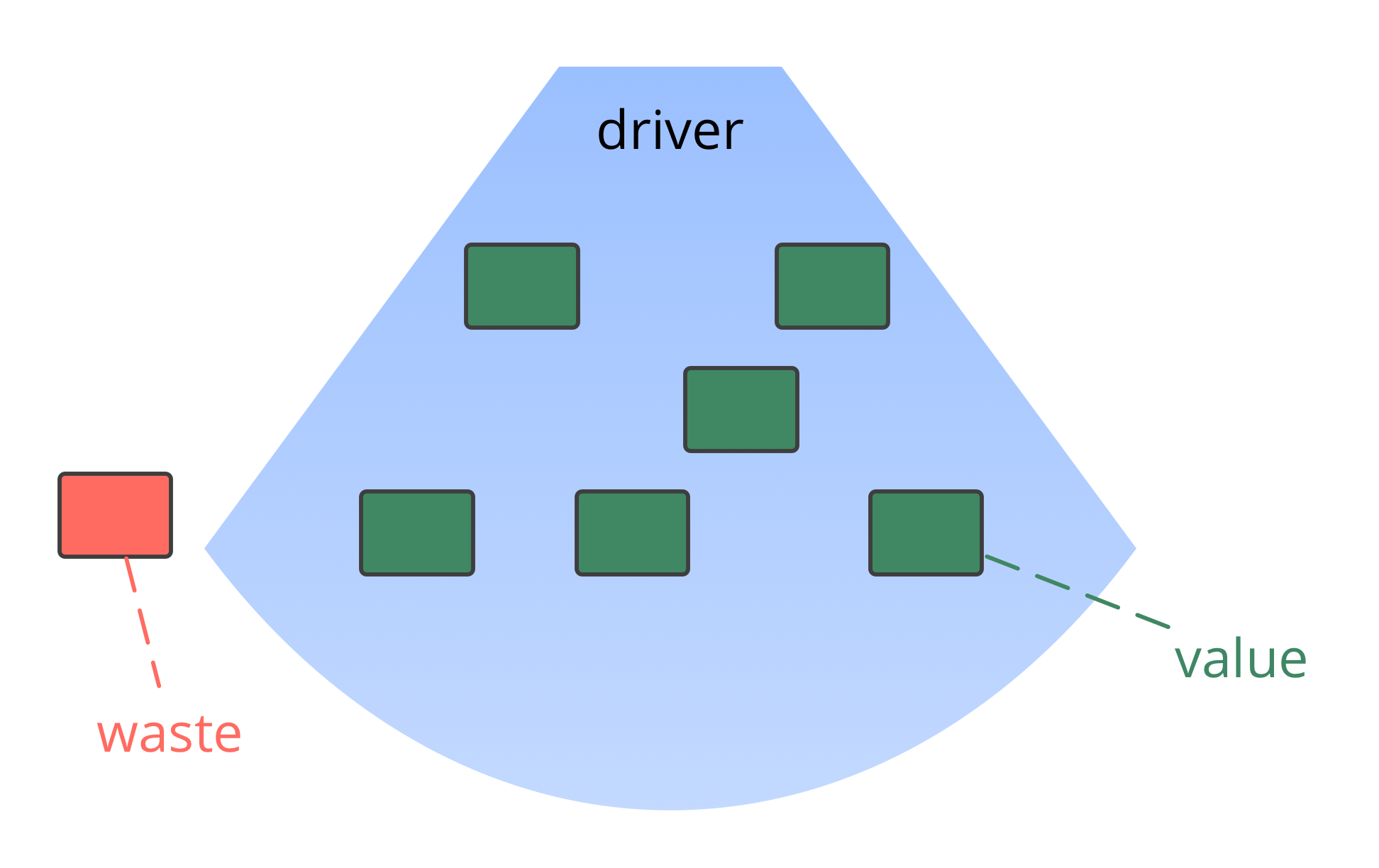 Waste is anything not necessary for – or standing in the way of – effective response to a driver.
waste exists in various forms and on different levels of abstraction (tasks, processes, organizational structure, mental models…)
establishing a process for ongoing elimination of waste enables natural evolution of an organization towards greater effectiveness
adaptation to changing context is built into the process
Read next: Defining Agreements (or back to Building Organizations)
---
©2017 by Bernhard Bockelbrink and James Priest. Licensed under CC BY-SA 4.0